Two things have caught my attention lately; first is that Webrazzi is constantly writing criticizing news about Amazon Turkey, second is that there are people who get disturbed from this and create conspiracy theories out of these and share them on social media.
First of all, there is Webrazzi, that has been sharing much news on Amazon Turkey about when it is going to launch and that it is launching very soon etc. During that time other e-commerce sites had been saying things like "Why are you so excited, why do you support a foreign site when there are Turkish websites?" That said, let's move on...
Amazon Turkey had never made any statements during that "about-to-launch" phase, everything proceeded in confidence, the only thing we always heard was that they were having many job interviews and that they were hiring people from Turkey's leading companies. Then we heard that they went to cooperation on warehouse, logistics etc. Afterward, they started to make agreements with important brands. The whole process was moving on in such a "cool" way that our expectations started rising. Let me correct one thing… Amazon Turkey didn't make any statement but we somehow knew about every move...
When the day had come and Amazon Turkey finally launched, we saw the letter on their homepage, then press releases started coming in and maybe you might have noticed that I wrote the news about the launch early in the morning myself, before our team even came to the office. So, as you can understand the Webrazzi team including myself, were looking forward to the launch of Amazon Turkey, which we shared with a great enthusiasm.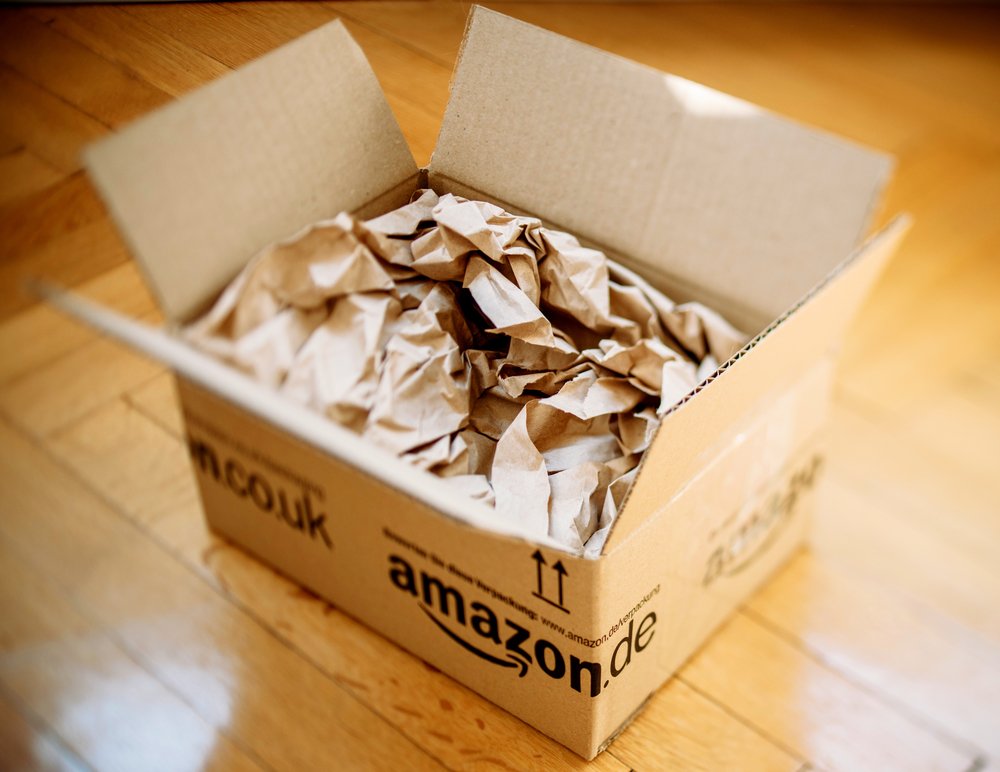 What happened then that Webrazzi began publishing criticism repeatedly about Amazon Turkey?
On the day of launch, after the first chaos of the launching news has passed, we started to look into Amazon Turkey. The mobile app was full of bugs, the cheaper items we saw, weren't actually cheaper, it was just a simple marketing strategy, and there was no product or service of Amazon on the whole website. What is the reason why we were waiting for Amazon Turkey so eagerly and what is it that makes Amazon what it is? Isn't it Amazon Prime, for example? Delivery on the same day? Amazon's own products? None of them were on the website.
We even joked around saying we could just change amazon.com.tr's logo and make it "ABC Commerce" or something and nothing would change.
We were face-to-face with a very simple e-commerce site, which every startup that would say, let me open an e-commerce site which has also a marketplace in Turkey today can establish easily with suppliers that you can find in a very short period of time, that has no special feature, and we were obviously disappointed.
Amazon Türkiye ve ben #amazonturkiye pic.twitter.com/YMi1gbTph6

— Arda Kutsal (@ardakutsal) September 19, 2018
Delivery times are unclear, there is no product that the Webrazzi team wants to see and nothing that makes Amazon Amazon.
How do Webrazzi writers work?
I founded Webrazzi in 2006, we are talking about a Webrazzi that has been in existence for 12 years. You can guess that a culture is formed in a company in such a long time. That culture is the main reason for the independence of Webrazzi and its team. At Webrazzi, everyone can criticize or praise startups on any matter they want, as long as you can prove it and it is not too out of the world or a wrong suggestion. So, if one of our writers sees a problem with Amazon Turkey and if it is based on accurate determinations, they can write however they want. Neither I would go up to them and say "but we have a sponsorship agreement with ....." nor would our sales and marketing team..
On the other hand, for many years now, I haven't been telling our writers team or editorial team what to write and not. Our editor manager is Ahmet Buğra Ferah (even he couldn't resist and wrote a very strong article on Amazon Turkey) and except for a few advice I give him, we never have an approach in this office like "C'mon find something simple and hit on Amazon". If this is the case in other media companies, this is not my concern.
Don't fool us Arda, Hepsiburada is Webrazzi Summit's sponsor!
After all the things I have said, if there is anyone who will still say that, I send them all my love. In addition to that, let me remind these people of something... Not only Hepsiburada but also N11 was our sponsor of Webrazzi E-commerce Conference that we held early this year. I'm not even counting the other brands that publish ads on Webrazzi... So please don't try the same point over again, come with stronger arguments.
My first order from Amazon was in April 2008...
Today I wondered how my Amazon history looks like and quickly went through my orders. I placed my first order on Amazon in April 2008. If you wonder, I had ordered 7 books for my wife and myself. On the screenshot below you can see which ones were for me and which ones for my wife.
Strict followers of Webrazzi might remember, our first event took place in San Francisco with a sponsorship of Nokta on a dinner invitation. While I was there I placed the order and let them deliver to my hotel. Since that day I have placed many many orders that I can't even remember. I am an Amazon Prime customer of Amazon USA, Amazon UK, since the first day it launched. At my home and my office, I have all products of Amazon's own brand that many of the people who criticize us has probably never even seen, and I use them actively. My whole Webrazzi team can hear me every day saying "Alexa, turn the lights on in my room"...
What is more interesting is that we are using Amazon Web Services (AWS) on all Webrazzi services (including Events, Tickets, NativeSpot etc.) And ironically, one week before Amazon Turkey launched, we moved Webrazzi.com to AWS as well, which we had been using for many years for all services except the home page.
This means, I don't only know the e-commerce page very well, but also the service quality of AWS.
We had also seen Apple's launch in Turkey
We criticize Amazon Turkey a lot but let's not forget that Apple had also entered Turkey and launched their Apple Store here. We had fewer expectations then. After all, the products sold in the Apple Store abroad needed to be imported to Turkey, and while thinking about if the same range and employee quality would be achieved here, Apple Store, offered the same great quality of other big cities in the world in its stores in Istanbul. Today, you can see the same products you see in Apple's San Francisco store in the Istanbul store, and you can get the same service quality from store employees.
To summarize, I'm sorry but after the secret and "cool" preparation process that took more than a year, this shouldn't have been the result of Amazon Turkey.
To cut a long story short;
Webrazzi does not criticize a company for sponsors or advertisers' sake, Webrazzi news are written independently of all of these.
We want Amazon Turkey to be successful, and offer us the service abroad, more than anyone. We hope they catch a great success and we hope won't be criticizing them after a short while.
Unfortunately, Amazon Turkey fell short of the expectations and disappointed us who has a great sympathy for the brand. If our reactions seemed strong, the reason is not "money" but disappointment...
Amazon Turkey didn't handle the process of communication well. I don't know if the reason is that they couldn't do it or the intense privacy policies.
Let me add something before I end my words... Why hasn't any Amazon Turkey attorney said "what's going on Webrazzi?" in the whole process pre and after launch? I myself added Turkey's country manager on LinkedIn and thankfully he accepted. I hope after this writing Amazon Turkey makes a statement about their future plan and we will hear what to expect in the coming period, so we can calm down a bit.
Photo Credit: Deposit Photos