Last June we had mentioned that Coiny, which has been one of the on-stage ventures in Blockchain Venture Summit that we had organized last March, has added Ripple to its transaction alternatives. But today cryptocurrency wallet Coiny has come with news about putting cryptocurrency exchange Coiny Pro into use.
Coiny Pro, which is in addition to Turkey, aiming to be an important player in the regional and global market, and is providing an easy, fast and secure way for transactions, is also aiming to increase the cryptocurrency amount that is used for TL transactions. While the daily transaction volume of cryptocurrency in Turkey is more than 5 million liras, this amount is increasing day by day.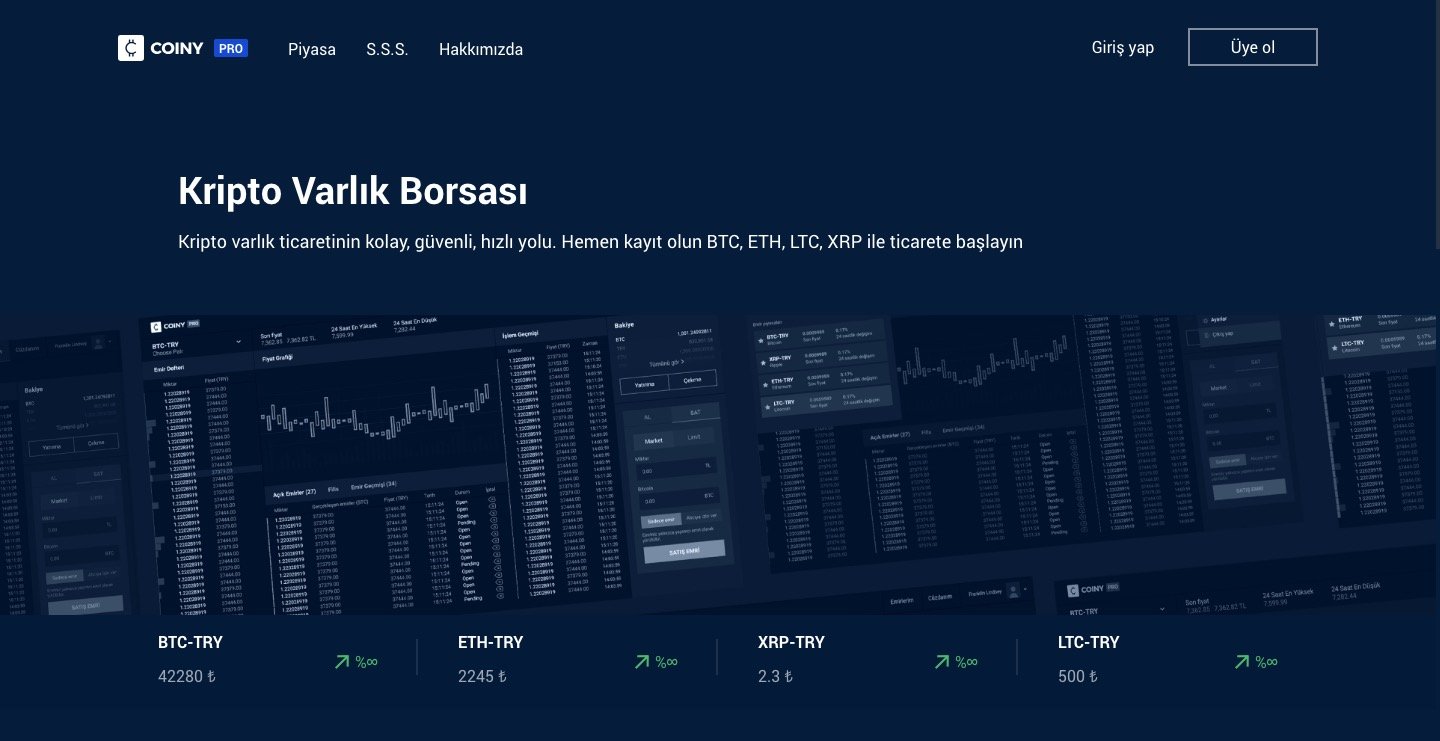 Coiny Board Member Ayberk Kuday who made a statement about this subject said that they have launched the cryptocurrency wallet Coiny where users can complete BTC, ETH, LTC and XRP transactions within seconds, in June, 2018.
He mentioned that they will be working towards making Coiny a modern, safe and user-friendly cryptocurrency wallet starting in Turkey and the region. During this process, they will provide the safest and easiest wallet experience by providing the most possible cryptocurrency assets.
The Aim Is To Increase TL Transactions
Users can start trading as soon as they login to Coiny Pro with their Coiny accounts and verify their accounts. Coiny Pro will provide precautions for their users to protect themselves outside of standard buy-sell orders and offer modern graphics for a more advanced cryptocurrency commerce, he added to his words.
There will be new cryptocurrencies and parities added day by day to Coiny Pro, where users can already make transactions with BTC, ETH, LTC and XRP. Coiny Pro's main aim is to increase cryptocurrency transactions made with Turkish Lira.