Although the crypto market has been calm for some time, investors are determined to invest in the crypto. Coinbase, closed the investment round with 300 million dollars and as a result reached 8 billion dollars in valuation.
Tiger Global led the investment tour in order to accelerate the acceptance of cryptocurrencies and digital assets. Y Combinator's Continuity Fund and Wellington Management participated in this investment tour. In addition to many other investors, Andreessen Horowitz and Polychain also participated in this tour.
With this new agreement, Coinbase's total raise has reached 525 million dollars with the investments made so far, while the company's valuation jumped to a point much higher than 1.6 billion dollars. If you recall, in August 2017, the company received an investment of 100 million dollars, reaching a valuation of 1.6 billion dollars.
Since last year, the company has made significant progress by expanding its services from individual customers to institutional investors and will use this new investment to continue this strategy.
In addition, Coinbase plans to launch operations in different parts of the world by moving the crypto sales of the nominal currency equivalent outside the US. Let us add that this plan of the company is proceeding in line with other exchanges. The well-known crypto money exchange Binance will also include 10 world-wide cryptocurrency exchanges worldwide later this year.
Coinbase will also use the investment for its infrastructure works to support thousands of tokens in the future.
Coinbase, which supports only a limited number of cryptocurrencies, will be able to support millions of cryptocurrencies in the future.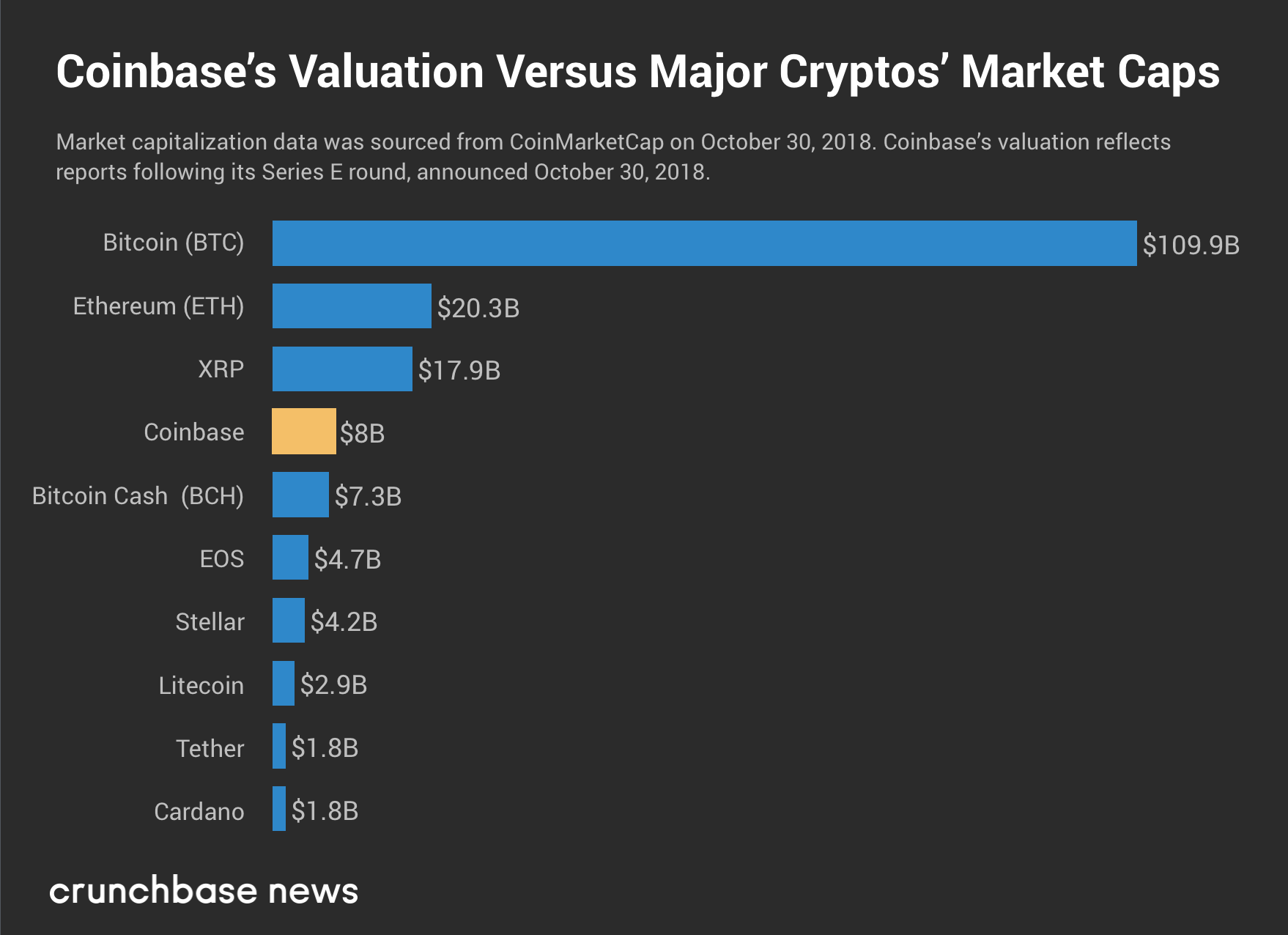 Last but not least, it is worth noting that the assets worth more than 8 billion dollars in the market are Bitcoin, Ethereum and Ripple, which are the most traded 3 cryptocurrencies on the platform. Even Bitcoin's Bitcoin Cash lost the fourth place to Coinbase with 7.3 billion. Apparently, the crypto market, which is now calm, is preparing to dominate the future with its slow but steady progress.