Running on the browser, Artboard Studio allows you to create online marketing and corporate identity designs. You can easily create images that reflect your brand identity with free templates on Artboard Studio, which proceeds with the approach adopted by Canva. 
Artboard Studio, which has released version 2.0, stands out with features such as team working and enabling companies to add brand components such as the color palette and logo. Please note that you do not need to enter your credit card information to benefit from the free trial of Artboard Studio.
After you sign up, Artboard Studio automatically directs you to the new projects tab. In addition to creating a new project, you can see the projects you have created before in this field.  When you click Add new project, you will see a design screen like Photoshop.
The gallery option at the top of the screen allows you to easily access the templates. However, if you don't want to move between templates in the first place, you can select templates and items for the areas in which your company operates from the Add new items on the left.
In this area, you will find a wide range of templates, from printed products such as books and magazines to foods such as fruit, vegetables, and cookies, from cosmetics to electronics and even kitchen products such as cutlery.
The search bar at the top of the pop-up allows you to easily make a search in these templates.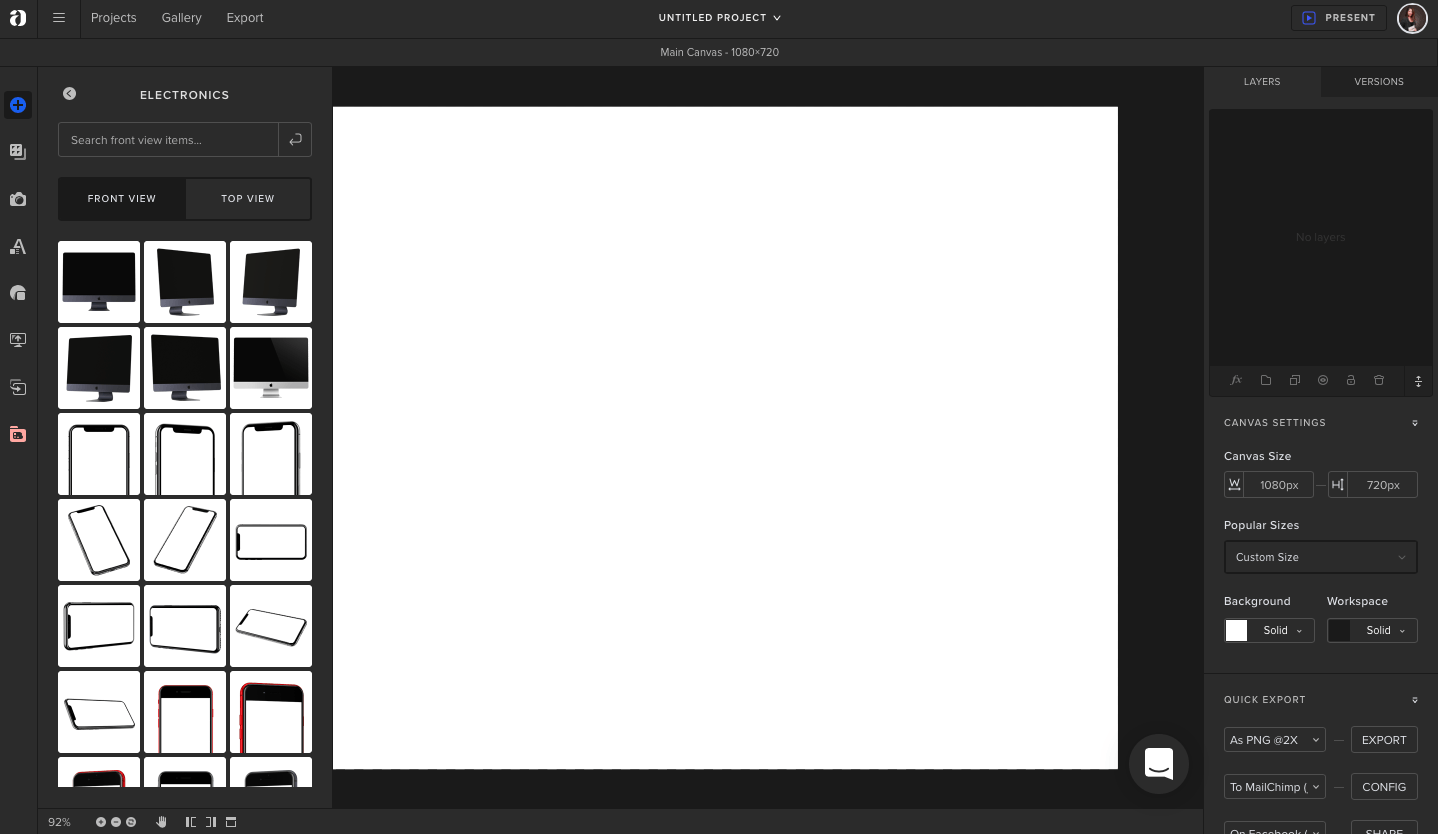 In the meantime, according to the design you create, you can easily select the front and top view of the products. In Artboard Studio, it is also easy to add background and stock photos, as well as items.
After adding background, stock photo and text templates, you can edit your image as you like by using editing tools like Photoshop on the right. 
If you choose to use ready-made templates created by Artboard Studio, you can remove the elements from the templates as you like and add new ones. You can also replace items and change background color and fonts.
In addition, you can add your brand components such as color, logo and visual to the designs you created on the same panel. If you use Canva often, like I do, you might like to create visuals in Artboard Studio. We can say that especially small businesses or content producers who create their own brands can prefer Artboard Studio.
On the other hand, unlike Canva, Artboard Studio does not allow free use of the product for unlimited projects. Artboard Studio's professional plan is offered to users starting at $ 12 per month and team plan starting at $ 60 per month. It is also worth mentioning that the tool has reached 5,000 users including Dropbox, P&G, Microsoft, and NBC in the first 5 months.